This part of ljusochdekor.se is in English, you will find more detailed information on the rest of the hompage which is in Swedish.

This page is under construction.


---
Products
Set design, scenery and light design.
Rental and sales of light, sound and projection.


---
References
Ljus & Dekor has a very close cooperation with 2*Entertain which produces farces, musicals and popular burlesque comedies. We are also the deliverer of scenery for Wallmans Salonger in Copenhagen, Malmö and Helsingborg. Amongst the other annual productions are the New Year's variety shows in Falkenberg, Halmstad and Laholm.


---
Location
Our workshop and warehouse is located in Halmstad on the west coast of Sweden.
From here we have perfect coverage of the entire west coast where most of our clients are situated.


---
History
The company started in 1983 and has grown with the ever evolving entertainment industry.


---
Contact information



Current
Göteborg

0 pictures
Intiman, Stockholm

0 pictures

•

Light Rental

•

Set design

•

Scenery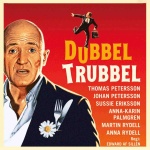 Thomas Petersson
Johan Petersson
Sussie Eriksson
Anna-Karin Palmgren
Martin Rydell
Anna Rydell

Krusenstiernska Trädgården, Kalmar

0 pictures

•

Set design

•

Scenery

•

Props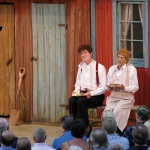 Vallarnas Friluftsteater, Falkenberg

0 pictures

•

Light

•

Light Rental

•

Set design

•

Scenery

•

Props

•

Rigging
Rondo, Göteborg

0 pictures

•

Set design

•

Scenery

•

Props
Cirkusbyggningen, Köpenhamn

0 pictures

•

Set design

•

Scenery

•

Props
Falkenbergs Stadsteater

0 pictures

•

Light

•

Light Rental

•

Projection

•

Set design

•

Scenery

•

Props
Nöjesteatern, Malmö

0 pictures

•

Set design

•

Scenery

•

Props
0 pictures
---
In Production
Lisebergsteatern, Göteborg

•

Light

•

Light Rental

•

Projection

•

Set design

•

Scenery

•

Props
•
Light
•
Light Rental
•
Sound
•
Set design
•
Scenery
•
Props
•
Rigging